新規着任研究者の

紹介:

Roxanne Lai

さん

(B02

班

)
Hello! I am Roxanne Lai, a postdoctoral researcher with the JAMSTEC Yokohama Institute for Earth Science (YES) as of April 2023. I am originally from Singapore, but I was fortunate enough to come to Japan in 2018 to do my master's and doctoral degrees at the University of Tokyo Graduate School of Frontier Sciences in the Geomorphology and Geography laboratory under Dr. Oguchi Takashi. There, I worked on using stacks of moderate resolution satellite imagery to estimate broad-scale vegetation recovery trajectories and understand linkages between geomorphology and vegetation.
Currently I am working with Dr. Hideki Kobayashi and other collaborators under the Digital Biosphere project, where we focus on using remote sensing and other technologies to robustly characterize ecosystem struc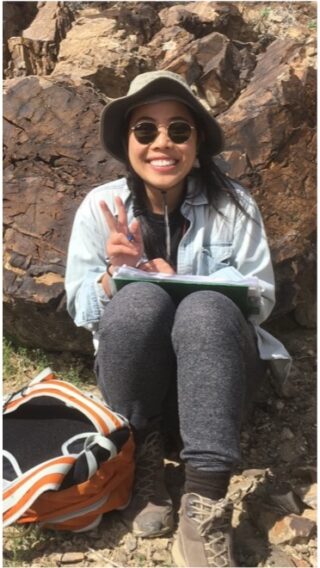 ture, function, and diversity, and better understand global environmental change. More specifically, we aim to investigate the potential of using remote sensing hyperspectral data to estimate and map plant functional traits at the canopy level.
During my time at JAMSTEC, I hope to collect and analyze vital field and remote data necessary for testing relationships between hyperspectral data and various plant biochemical and structural characteristics. By broadening the potential of remote sensing technologies to map plant functional traits, I hope that we can more concretely understand global change at the speed and scale required to help mitigate our current environmental needs.
I am immensely grateful for the opportunity to participate in such a diverse and exciting project, and I hope to learn from everyone and contribute my best in any way possible!
キーワード: リモートセンシング、森林生態系機能、若手研究者